Tucson's Biggest Yard Sale will take place on Saturday, January 20th, 2018 from 7am-12noon in the Desert Diamond Casino parking lot located at 7350 South Nogales Highway. We're inviting you to shop, enjoy food, drinks and live music! Clean out your closets, sheds, attics, treasure chests and garages and come out to sell your unwanted items!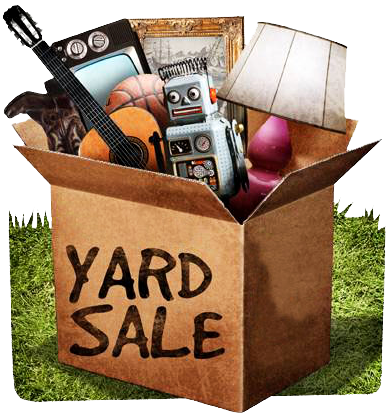 Pick up your $10 off ticket to reserve your selling space at either of the Wheels & More/Express Tire Service locations on 22nd Street, west of Craycroft (5370 E. 22nd Street) or on the southwest corner of Miracle Mile and Flowing Wells (1415 W. Miracle Mile).
If you're a business and would like to sponsor or sell at this event, please contact Sandra at
(520) 407-4523
svillareal@azlotus.com

The following items are prohibited: Adult-oriented materials, ammunition, weapons of any type, alcohol, contraband, tobacco, fireworks or anything deemed unsafe or inappropriate. Any sale item determined to be a weapon will be banned from this event. Additionally, food sales will not be permitted.
Expect to find the following items for sale
• Furniture
• Makeup & hair products
• Gently used clothes
• Cars
• Tools
• Electronics (computers, stereos, cell phones, televisions, video game consoles, etc.)
• Music
• Purses
• Toys
• Household items
• Toiletries
• Baby items
• Perfumes
• Home decor items
Additionally, we will have breakfast burritos, coffee and music!
Vendors
• Setup time begins at 5AM
• Tohono O'odham Nation transaction privilege sales tax included in your ticket price
• Vendors are responsible for removing / donating all items at the end of the sale
• Vendor space is $20 without a ticket