Born on a football field. Could have made state. Can throw a football over a mountain. I love steak and making sweet moolah talking on the radio.

I hate selfies, yet here I am. Joy Division, nuff said. Tune in to Rock102.1 KFMA on Sundays and you might, just might hear me do a break without messing up but don't hold your breath.
Toodles.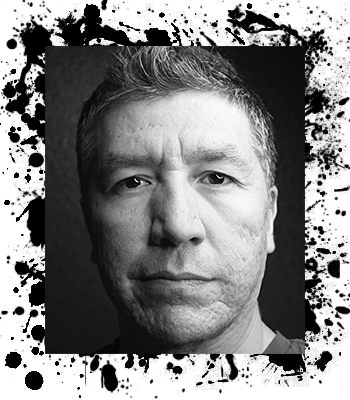 Konnichiwa, I'm Mari. Tucson local and University of Arizona alumna. I love metal and all things macabre. My job rules!

A long time ago in a galaxy far, far away… James Alameda was named "Southern Arizona's Biggest Star Wars Fan" and was paid $1,000 to legally change his name to Obi-Wan Kenobi. And he's been on the radio ever since! Catch him Saturday mornings.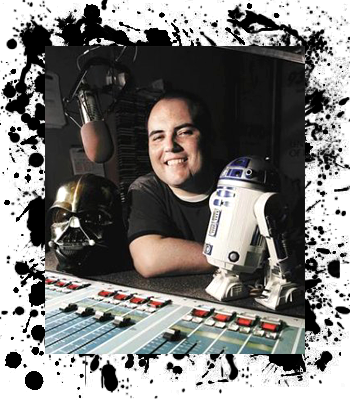 It's the Prince of Promotion, the King of Commotion, your Master of Ceremonies and the Ambassador of Entertainment to Tucson, Frank Powers! Frank is an animated character who likes to party but prefers to host. A cartoonist, maker, mover, and shaker in Tucson's nerd community, Frank is hell bent on shining a spotlight on local artists in town while getting his comic, Pissed 0FF Panda, off the ground.

….then along comes Mary. Some call me Poppins because I'm practically perfect in every way. My radio life started young recording shows on my Dad's tape recorder, now people have to listen.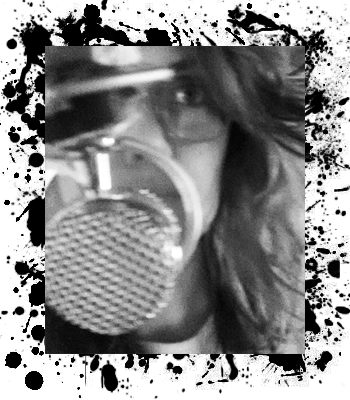 Born on the beach and boats in the Pacific Northwest, I became a gypsy moving up and down the west coast and in and out of the country till I landed back in the Dirty T. Though I came from the beach I have developed a love of the desert beauty! I spent most of my time as a bartender, but am a gypsy, pirate, fish out of water but I'm a desert rat now! I am excited about my new career on the RADIO!!! Stay and watch me go!!