I hate selfies, yet here I am. Joy Division, nuff said. Tune in to Rock102.1 KFMA on Sundays and you might, just might hear me do a break without messing up but don't hold your breath.
Toodles.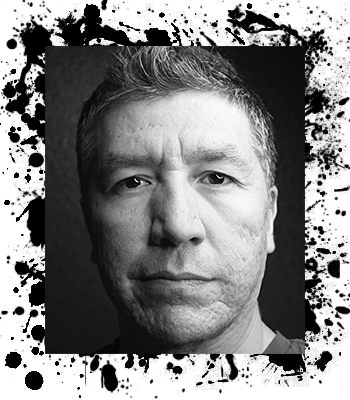 Konnichiwa, I'm Mari. Tucson local and University of Arizona alumna. I love metal and all things macabre. My job rules!

It's the Prince of Promotion, the King of Commotion, your Master of Ceremonies and the Ambassador of Entertainment to Tucson, Frank Powers! Frank is an animated character who likes to party but prefers to host. A cartoonist, maker, mover, and shaker in Tucson's nerd community, Frank is hell bent on shining a spotlight on local artists in town while getting his comic, Pissed 0FF Panda, off the ground.

Born on the beach and boats in the Pacific Northwest, I became a gypsy moving up and down the west coast and in and out of the country till I landed back in the Dirty T. Though I came from the beach I have developed a love of the desert beauty! I spent most of my time as a bartender, but am a gypsy, pirate, fish out of water but I'm a desert rat now! I am excited about my new career on the RADIO!!! Stay and watch me go!!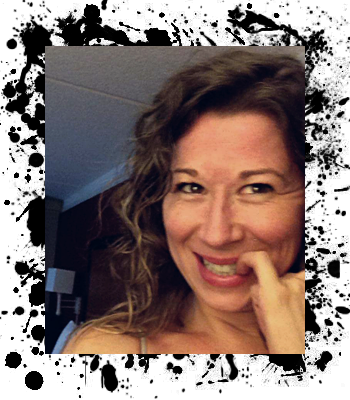 I'm Matt Man aka Mr.Free Shizz, a South Jersey native who grew up in Tucson. I've always had a passion to be on the radio and part of the music industry, my journey started in 2006 at age 16 volunteering in community radio and hosting local shows here in the Dirty T. Start your Saturday mornings with me from 12am-6am.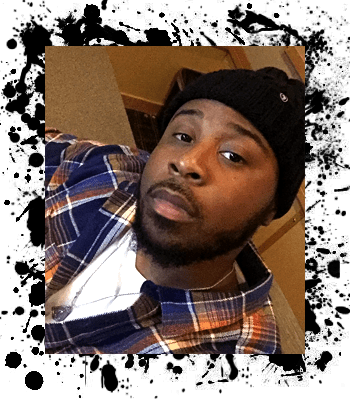 I'm a Central Michigan grad who fell in love with the desert life. I'd rather burn my hands on a steering wheel than go numb in the freezing cold! I'm an Excitable One, a drummer, and a dog dad. Hear me Sundays 1-7pm on Rock102.1 KFMA! FAV BANDS: 311, Shinedown, Cage The Elephant, Incubus, Korn, and Foo Fighters.

I'm considered the godmother of Post-it notes…the blue and pink variety (not the drab yellow type). Spent childhood licensing G.I. Joe figures in Hercules, CA. Spent 2001-2008 getting my feet wet with velcro in Cuba. Enthusiastic about developing strategies for Slinkies in West Palm Beach, FL during hurricane season. Spent 2002-2008 writing about sheep flavored beer in Huntsville, AL. During my groundbreaking explosion onto the scene, I challenged Zeus himself to a game of Rock 'Em Sock 'Em Robots and won. Credited with creating the first easy bake oven in 1997. From 2001-2005, I sealed a massive contract to sell weed wackers on the moon. In 2008 I was managing dolls in Hanford, CA. Had moderate success lecturing about trumpets in Washington, DC. Once had a gig with renting out catfish for the underprivileged plankton class. After nearly 3 decades of conquests, I settled down and became your favorite DJ on Rock102.1 KFMA.